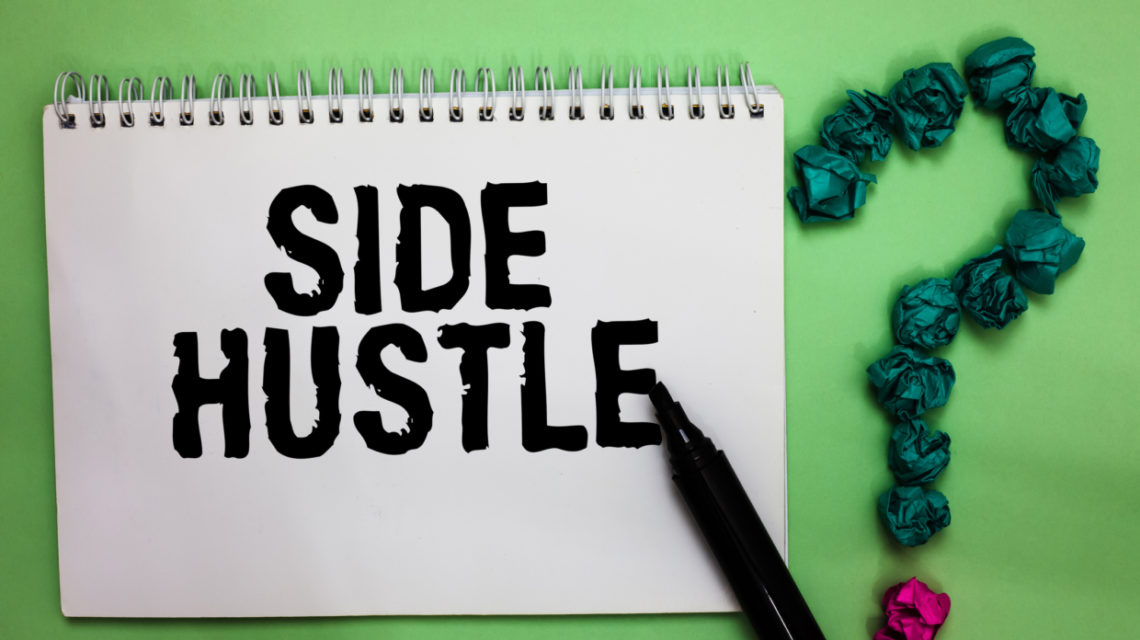 10 Tips for Starting a Side Gig
Are you staring at that credit card statement and the interest portion is eating you alive?
Or maybe you would like to go on a vacation that's pulling out all the stops (can you say yacht?).
If you're trying to get out of debt and have more financial security, an option is to turn a passion or talent into a side gig. It doesn't have to be something to take every second of spare time you have – but you can put together a plan where you are making some bucks for doing what you enjoy.
Advice for Side Gig Success
Grab your determination. Starting a side gig is something you have to do with purpose and intention. Gear up for putting some thought, effort, and time into it.
Identify your skills that could help you make money. Do you have specific industry knowledge? A specialized or certified skill? Is there a hobby you have always enjoyed that could bring in money (think Etsy)? What do people appreciate you for and complement you on?
Find your groove to capitalize on your energy. Do you need to get up earlier, or use lunch breaks to do more than scroll through Facebook? Find a tool to help you block off time and plan.
Define clear goals, with a practical spin. Use the SMART system – specific, measurable, achievable, relevant, and time-bound.
Set up a timeline with clear milestones. Website/Etsy page/Facebook page – check. Price structure – check. Marketing strategy – check.
Start with just one paying customer – and not a pity customer. Someone who is willing to pay you and provide feedback. They'll help you learn if there is a true need for your services or products.
Gain feedback from potential and actual customers as you go. Listening to your customers will only help you improve. If something's not selling, learn from it. Don't let criticism bring you down, instead, adjust as needed.
Define what makes you competitive – what makes you different from other services or items out there. Do you communicate better? Meet deadlines? Ship faster or work faster? Provide more creativity? Do you have better customer service, strategic relationships, or sales success?
Learn where your strengths are and where you should delegate. It's not bad to expand as you go, but if it's too far out of your comfort zone, it might be too time consuming and not very streamlined. If someone needs a service you don't provide, have folks you can refer them to.
Keep your day job focused. Don't steal company time or resources, and keep doing excellent work. Your side gig may hone your skills for your main source of income, and the relationships you have might help build your side gig.
Financially, you probably don't have to invest very much to start. Keep track of your expenses and learn what you can write off on your taxes each year. Also, be aware that self-employed income is taxed differently, which may be at a higher rate than your regular paycheck.
A side gig doesn't have to be a major money maker – if you enjoy it and it brings in some extra cash, keep it up. Then use that cash for what would best fit your life – pay off debt faster, bulk up your emergency savings, or start investing more heavily in your future. A side gig can help you become financially secure.
For help reducing your debt or finding more firm financial footing, AmeriChoice Federal Credit Union can provide a Personal Financial Analysis. This service can help you become debt free much faster than you think and leave you with a chunk of change in your savings. Contact us today for help!