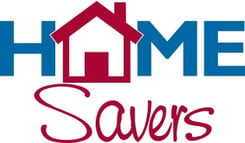 First Time Home Buyer Program
As a first time home buyer, purchasing your first home can be a dream come true. Saving for a mortgage is a different story. AmeriChoice Federal Credit Union is now putting home ownership within reach with our Home Savers Program.
The first step is for us to take a look at your finances together. We then come up with a customized saving plan for you so that you can accomplish the goal of owning a home.
Customized Savings for your First Home Purchase
The Home Savers Program for a first time home buyer also consists of a systematic savings component to save for the down payment. Regular savings from each paycheck add up. Use payroll deduction or an automatic transfer to make saving easy.
At AmeriChoice Federal Credit Union, we are putting home ownership within reach. Just another way AmeriChoice is focusing on you. Contact a Financial Service Representative at 717-697-3474 or email us for additional information and to get started with your free financial analysis.