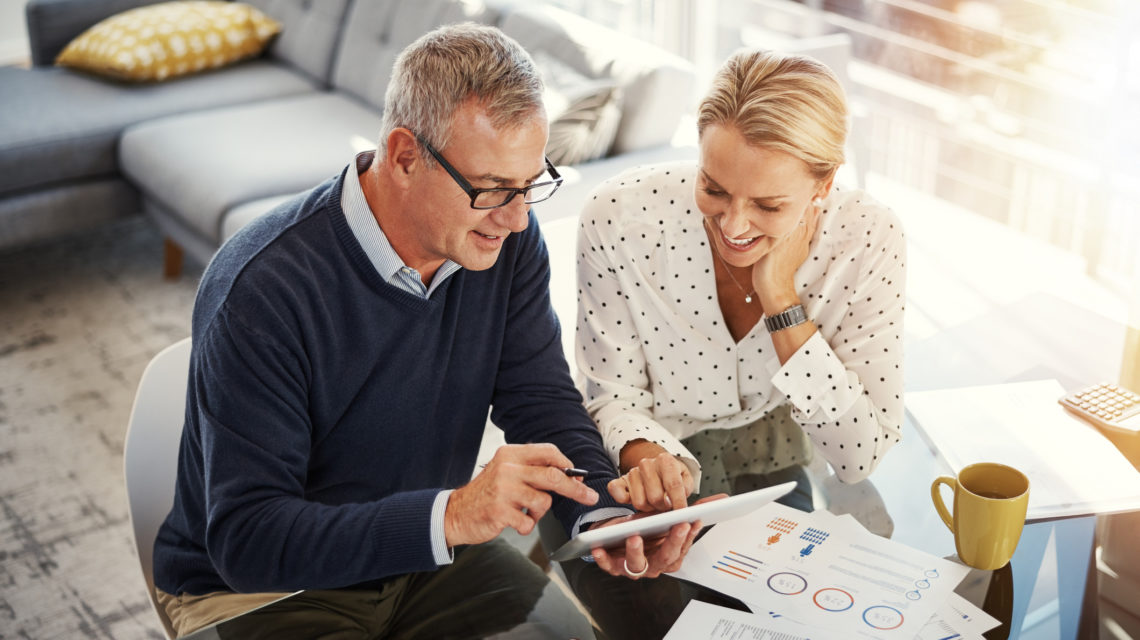 Are You Using the FREE Personal Financial Management Tool in Online Banking?
Did you know that AmeriChoice online banking includes a free personal financial management tool called Focus? We want all of our members to know and take advantage of this tool! Add income and expenses to a calendar to see your cashflow, set spending targets for your monthly budget, and even create long-term savings goals. It's simple to set-up and use – so what are you waiting for?
Discover all of the features the Focus tool offers and watch our instructional videos below.
FOCUS Personal Financial Management Overview
Get started by clicking the Focus tab inside of your online banking account. It will open Focus in a new window. The tool is built to be intuitive but will suggest the first steps you should take to maximize the features. We recommend starting by adding all of your financial accounts to the dashboard. Your AmeriChoice accounts will be automatically imported, but you must manually add accounts from other financial institutions.
Watch the instructional videos:
Overview
Accounts & Adding Accounts
Searching Transactions
Taggings & Rules
Split Tagging
Widgets & Customizing Widgets
Feature #1: Cashflow
Next add income and expenses to the cashflow feature. These include your paycheck, rent, utilities, etc. This feature is set up as a calendar, so you can see exactly how much money you'll have in your account at any given time during the month.
Watch the instructional videos:
Overview
Adding Bills
Adding Incomes
Selecting Accounts
Calendar & Agenda Views
Marking Bills as Paid & Adding Memos
Feature #2: Budget
Once you've set up your monthly cashflow, it's time to set up your budget. This feature allows you to set spending targets on frequent purchases. For example, if you're trying to reduce the amount you spend on eating out every month, you can set a spending target of $100 for this purpose. The Focus tool will then track and notify you if you're close to your target.
Watch the instructional videos:
Overview
Adding a Spending Target
Editing & Removing a Spending Target
Viewing Historical Budgets
Feature #3: Goals
If you have any long-term goals, this is the place to set and track them. The application includes popular goals to choose from, including paying off a credit card, saving for college, saving for a home, and more. You can also choose to create a custom payoff or savings goal. You can set the goal by the date you want it completed, or by the amount you can contribute each month.
Watch the instructional videos:
Feature #4: Net Worth
Your net worth will take all of the available information and compile it into two categories, assets and debts. Your net worth equals all of your assets minus your debt.
Watch the instructional videos:
Overview
Adding Assets or Debts
Editing & Deleting Assets and Debts
Selecting What Counts Towards Net Worth
Why Use Focus?
There are plenty of financial management tools on the market. But Focus has the added advantage of being free to use for members! Financial independence starts with managing your money effectively. Take the guesswork out of your monthly budget and savings goals by using this intuitive platform.
Get the Most Out of AmeriChoice Online Banking!
If you already have online banking, log into your account now and click on the Focus tab to get started.
If you haven't signed up for online banking yet, complete our eServices Enrollment Form today and drop it off at any of our branch locations.
Have any questions about the Focus tool? Leave them in the comments or contact our experts now.