Free Guide: The Ultimate Guide for First Time Home Buyers
Everything you need to know before signing on the dotted line.
Take the confusion out of home buying with our FREE First Time Home Buyers Guide.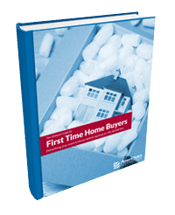 Buying a home can be a confusing, complicating, and frustrating process. With so many questions, laws, regulations, and steps, it is very easy to become discouraged. At AmeriChoice Federal Credit Union, we have taken the guess work out of buying a home with our new FREE eBook The Ultimate Guide for First Time Home Buyers. In the guide, you will find everything you need to get started finding the home and mortgage that is right for you.
Whether you are a first time home buyer or looking for a home to retire in, this guide will help you gain a stronger understanding of the ins-and-outs of the home buying process.
In this guide, you will find tips and advice from our team of experts, such as:
Understanding if it is the right time to buy a home
Why getting a mortgage pre-approval is so important
Financing your new home
The difference between Fixed Rate, Adjustable, FHA, and VA Mortgages
How to find the home that best fits your needs (including FREE House Tour Checklist)
How the closing process works
And much more!
Download our FREE guide today and set yourself on the right course to buying your first home!